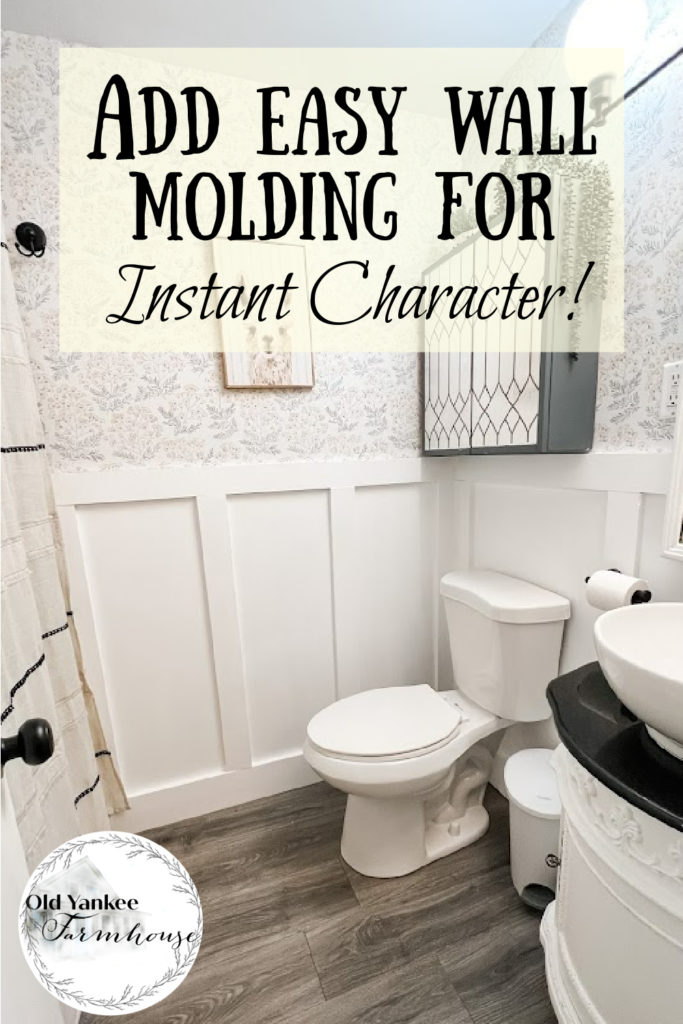 *This post may contain affiliate links, which means I may receive a small percentage from qualifying purchases if you make a purchase using the links, at no additional cost to you*
-------------------------------------
Ready for a super easy & affordable weekend project that will totally transform your room? With just some standard lumber and paint you can recreate the look of expensive, custom wood paneling in any space.
Last year, I did a mini makeover on my small ensuite bathroom (click here to read about it). I replaced the flooring, lighting, and vanity but the room still looked a little "blah". It was a million times better than when we moved in, but there was nothing really special about it.
I thought this was the perfect place to add some wall molding! Before the walls were a plain light gray. I planned to add some peel & stick patterned wallpaper on the top part of the walls and paint the lower part a crisp white. I absolutely love how it came out!
Supply List
1×4 lumber
Peel & Stick Wallpaper (pattern: Arwand Wethersfield by Red Barrel )
paint (I used Ultra Pure White by Behr)
spackling compound
construction adhesive