Hi! My name is Liz, welcome to the Old Yankee Farmhouse. If you love home DIY projects and farmhouse décor you are in the right place! What you won't find here are million dollar rooms and professional design. As much as I would love to have unlimited budgets that isn't real life! What I can promise you is lots of real world inspiration and shoestring DIY projects to help make your house into a home you love without breaking the bank.
I have been passionate about home projects and decor since I was a little kid. Way back before HGTV, I can remember as a child watching things like "This Old House" and "New Yankee Workshop" with my parents (I reached back to my roots for blog name inspiration!). I loved sketching out my childhood bedroom on graph paper, arranging and rearranging my graph paper furniture. I love a good hands on project! Even if they don't always turn out exactly how I planned, there is nothing like the pride of doing it yourself.
In 2012 we unknowingly started down the "farmer" path when we decided to adopt four fuzzy little chicks. Little did we know how much that would change our lives! Over the years our farm grew in our small backyard with more animals & gardens. Click here to check out my other blog, The Cape Coop, where I chat about all things backyard farming!
We were busting at the seams in our house & yard, when one day at the end of 2019 while browsing local real estate pages I came across what would become our future home. I convinced my husband to attend the open house even though we weren't really looking for a house. As soon as we pulled in the driveway I knew I was home. This new house offered twice as much land, a huge 13 stall barn, and a lovely, historic farmhouse built in 1852. I was sold, my husband needed some convincing.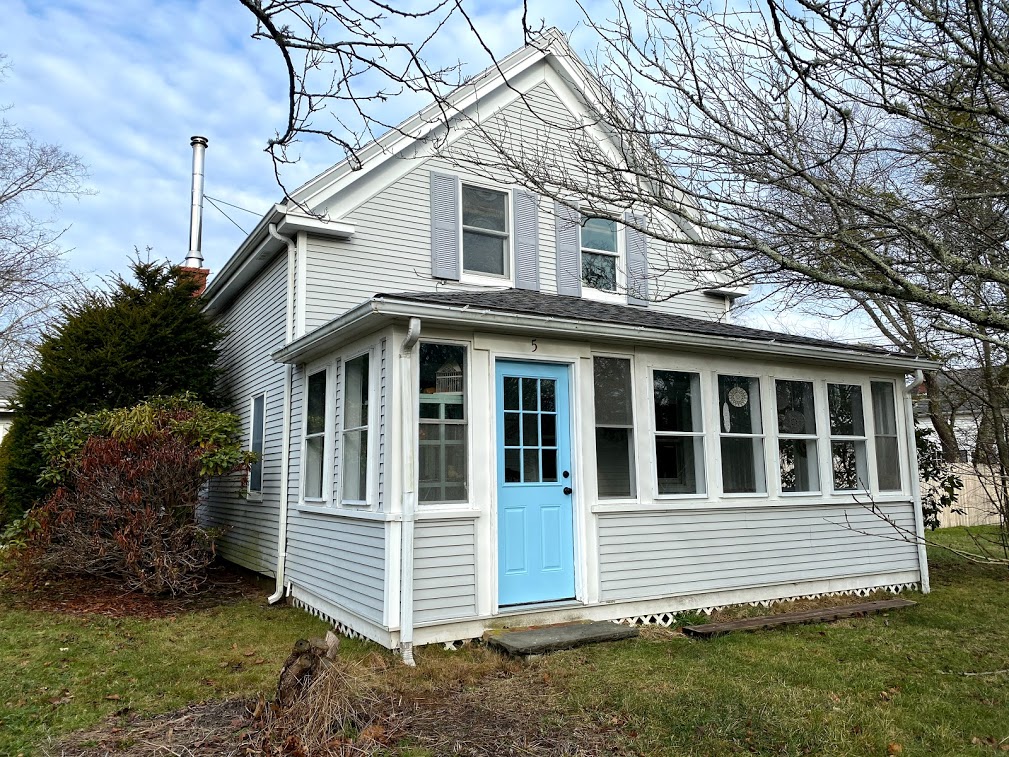 Both the house & the barn need a fair amount of work – from the barn roof to the kitchen and all the bathrooms needing to be gutted. Previous owners over the years had stripped much of the historic character. But all I could see when I looked around was everything this home was suppose to be!
At this point, the calendar turned to 2020 – and the year started off with huge kick to the gut for us. We had to replace the septic in our old house before selling, eating up all of our profits that were to go to the renovations. The deal almost fell apart several times. Finally, we had everything straightened out and closed on March 6. Two weeks later the entire world shut down due to the pandemic. I was furloughed from my job in the travel industry. BUT I had my dream farm, the timeline just shifted.
Life goes on, we adjusted to our new normal. The house will take longer to finish, but is perfectly livable. I work best being resourceful anyway. And now you get to follow along on our adventure as we renovate our farmhouse and barn and grow our farm! Welcome!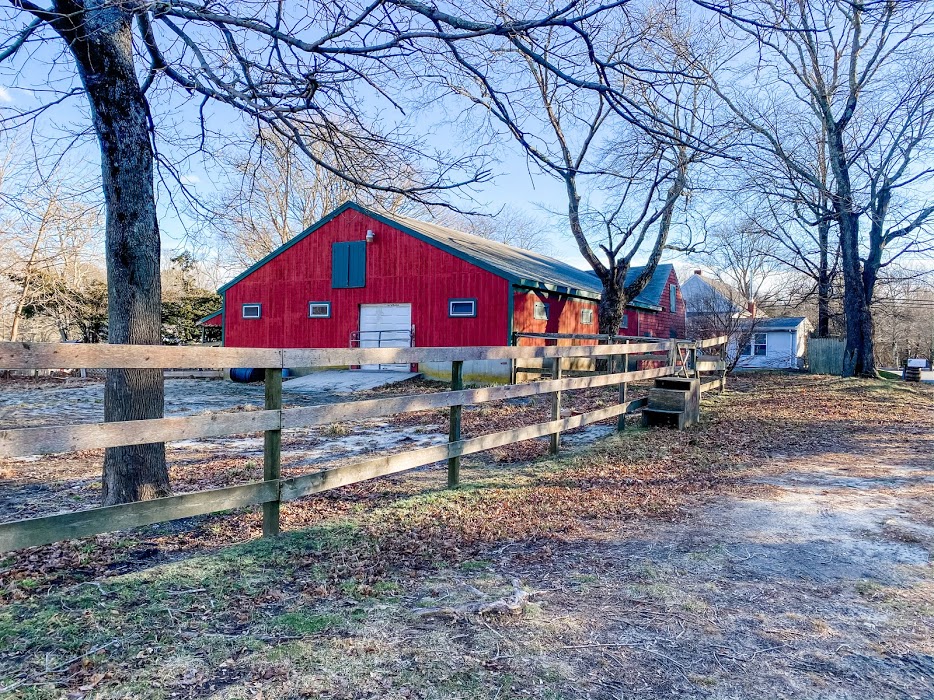 Legal Stuff
*I do not accept guest blogger/writer requests*
This is a personal blog written and edited by Liz Martin. If you have any questions, feel free to contact me at liz@thecapecoop.com. The views and opinions expressed on this blog are purely my own. Any product claim, statistic, quote or other representation about a product or service should be verified independently.
I am not a licensed electrician, plumber, or contractor, just a home owner & someone passionate about home improvement. Please be smart & call a professional if you feel in over your head, especially for electrical or structural work!
The intent of this blog is to educate & inspire people in making their home their own. To compensate for my time I do accept paid compensation such as advertising and affiliate sales. When content/products are paid or sponsored it will be clearly identified. I will always give my honest opinion or experience on sponsored posts or products regardless of compensation and I won't promote products that are completely off topic, any product or sponsor will be for something that I would actually use in my own home!
Affiliate Disclosure – Amazon:
"The Cape Coop" is a participant in the Amazon Services LLC Associates Program, an affiliate advertising program designed to provide a means for sites to earn advertising fees by advertising and linking to Amazon. This means if you click on a sponsored Amazon link and make a qualifying purchase I may receive a small commission. This program does not cost you any additional money.
Privacy Policy:
Old Yankee Farmhouse will not, under any conditions, share your personal information with any third parties. This means we do not share the information we collect with any marketing firms, telecommunication agencies or third party services for any reason.
Old Yankee Farmhouse does not collect personally identifiable information about individuals except when an individual specifically provides information on a voluntary basis. For example, information (name & email address) will be gathered if you register for our newsletter or email updates. Personally identifiable information on individual users will not be sold or otherwise transferred to any third parties for any reason.
Old Yankee Farmhouse cannot be held responsible for the privacy practices of our advertisers. If you buy a product or service based upon a link you find on this blog you must take issue with the supplying company to resolve any issues.
Google, as a third party vendor, may use cookies to serve ads on this site. Google's use of the DART cookie enables it to serve ads to users based on their visit to this site and other sites on the Internet. Users may opt out of the use of the DART cookie by visiting the Google ad and content network privacy policy. Additionally, if a user does not want information collected through the use of cookies, there is a simple procedure in most browsers that allows the user to deny or accept the cookie feature.